These special offers can be combined!
Memorial Day Sale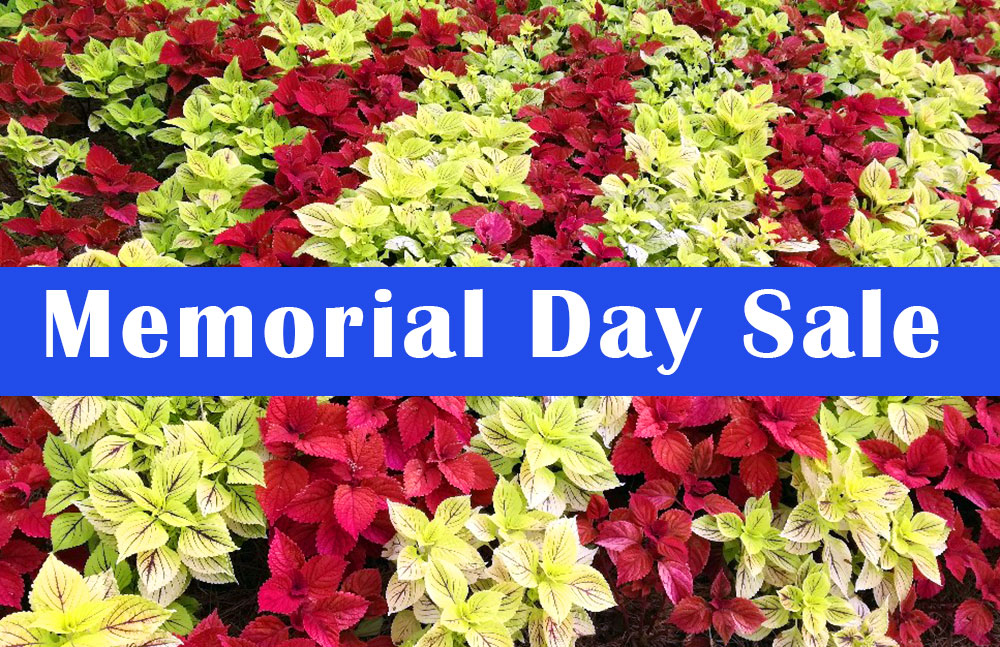 Grow more flowers with Memorial Day Discounts!
15MEMORIAL2019 for 15% OFF orders over $50
20MEMORIAL2019 for 20% OFF orders over $100
25MEMORIAL2019 for 25% OFF orders over $200
Excluding S&H. Offers expire Monday May 27.
Remember to check if your order is qualified for free shipping!

---
New Fertilizers - for all your Spring planting needs
FREE SHIPPING with no min order
---
---
5% OFF any order over $100 (before S/H)
Get 7 gal mango at 5% off!
Remember that every order over $100 will get automatically 5% off.
Shop for large size trees, including 7 gal mango, and get an instant 5% discount for orders $100 and more!

---
On sale today - discounted items while supply lasts:

---

---
FREE Fertilizer with any order over $200 (before S/H)
Buy One Get One FREE!
5 ADVANTAGES OF BOGO OFFER:
1. Save money: 100% cost of 1 plant (obvious)
2. Free gift. Get 2 plants - 1 for yourself, 1 as a gift (at no cost!) for your friend or a loved one.
3. Protect your plant collection. Plant collectors prefer to own at least 2 plants of the same species,
in case something happens to one, you still have another one!
4. Symmetrical planting - on both sides of a driveway, one pot on each side of the entrance, etc.
5. Get twice as much of flowers or fruit!
6. Cross-polination between the 2 plants will provide better fruit crop and seeds production
See all plants in Buy-1-Get-1-Free offer. While supply lasts.
Don't miss out!
Receive discount codes in every newsletter