These special offers can be combined!
King's Special: instant 15% OFF
King is saved, live goes on!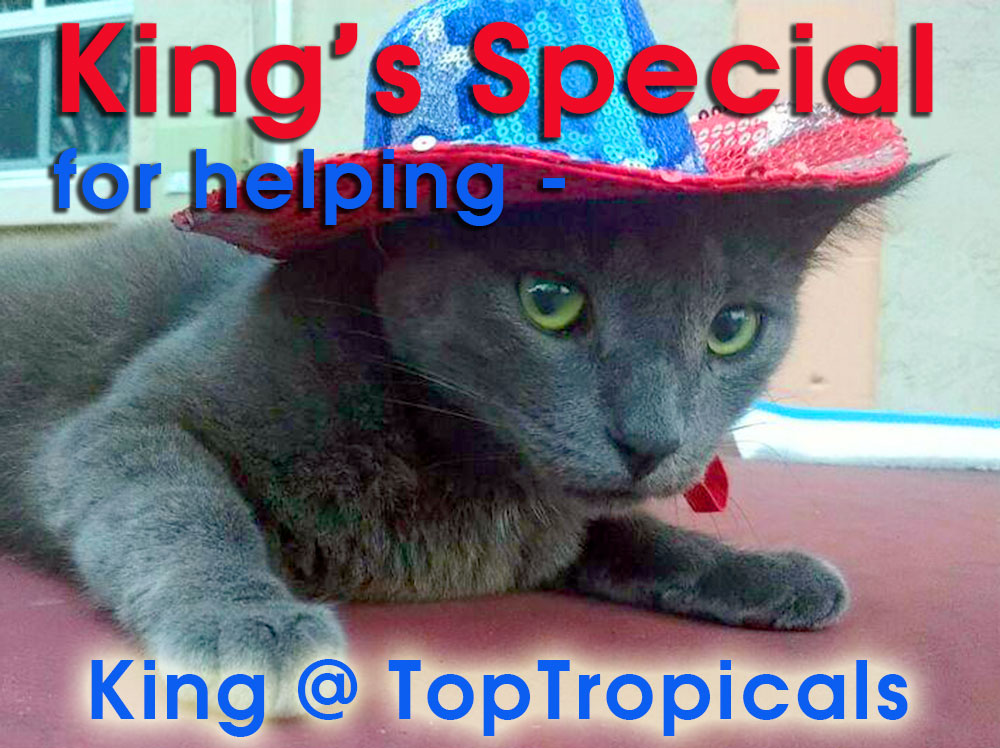 One of our nursery cats, King, who was modeling Independence Day Hats in our last newsletter, got in trouble... So he had to switch from a hat to a cone!
What happened: after missing for 1 day, the poor guy was found behind our Shipping Building with his belly cut open :(( Kristi and Jamie rushed him to the Emergency Room and saved King's life. King went through an extensive surgery and now is finally back home, and on his way to recovery. We are thankful to all our friends and customers who send him their love and love notes. Thank you for your support!
Profits from this sale will be used to pay King's large medical bills. We thank everybody who makes the purrrrchase, and please enjoy your INSTANT 15% OFF discount.
Use code HELPKING for instant 15% OFF!
No minimum order requred. Every little bit helps! Sale ends Friday, July 12, 2019.
Use this code on top of our discount deals-n-steals: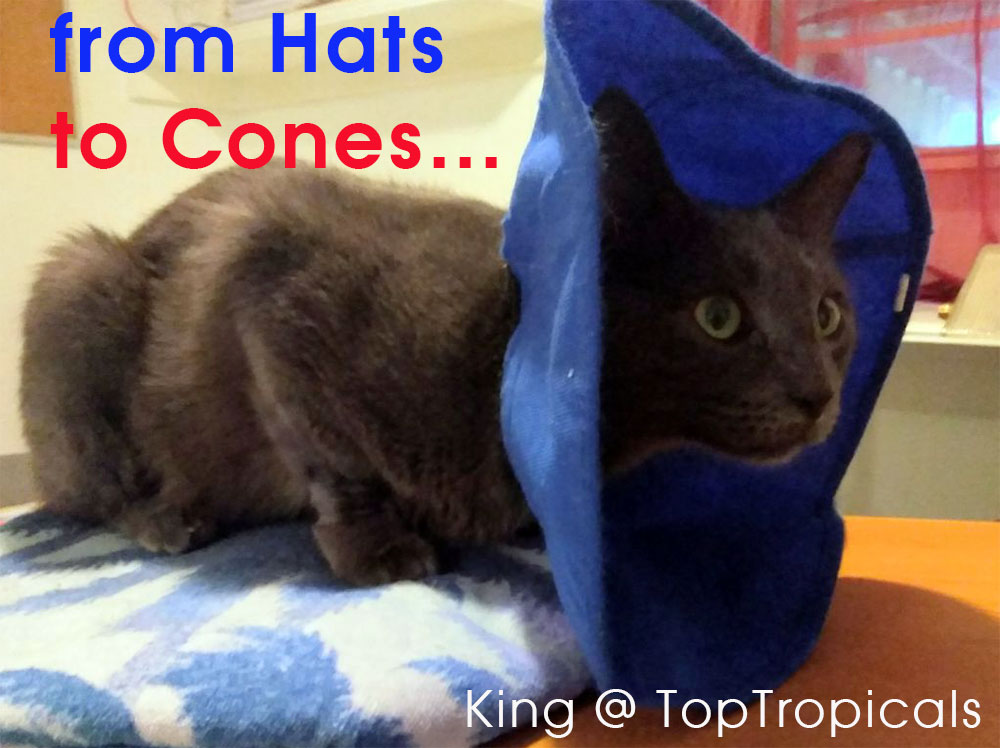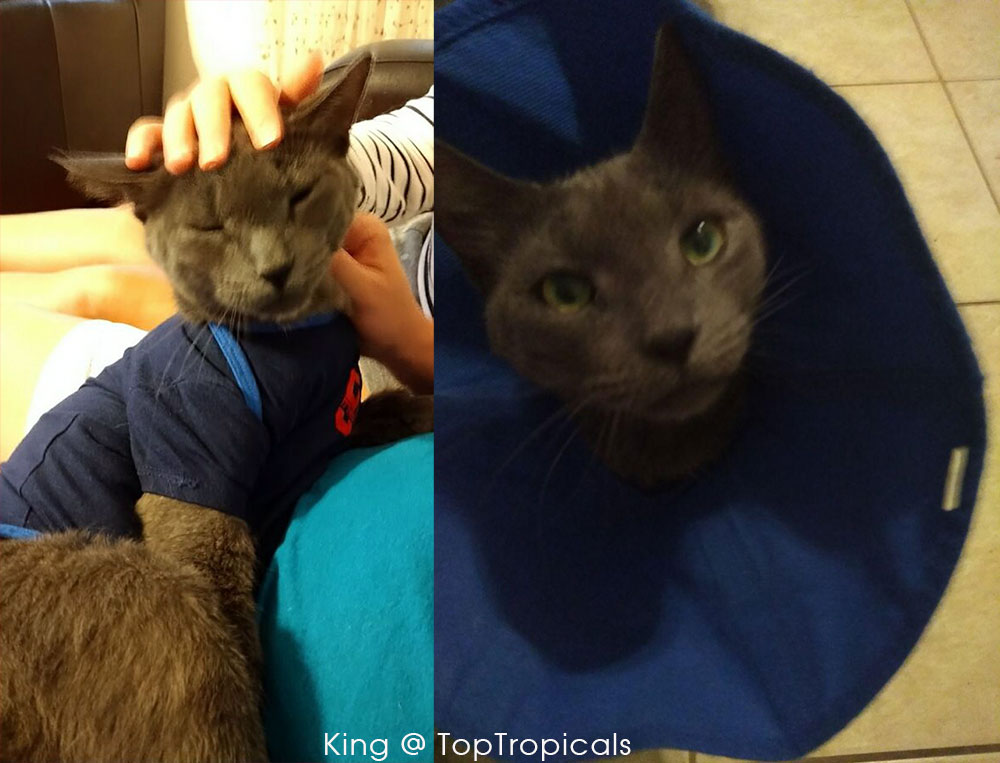 ---
New Fertilizers - for all your planting needs
FREE SHIPPING with no min order
---
---
5% OFF any order over $100 (before S/H)
Get 7 gal mango at 5% off!
Remember that every order over $100 will get automatically 5% off.
Shop for large size trees, including 7 gal mango, and get an instant 5% discount for orders $100 and more!

---
On sale today - discounted items while supply lasts:

---

---
FREE Fertilizer with any order over $200 (before S/H)
Buy One Get One FREE!
5 ADVANTAGES OF BOGO OFFER:
1. Save money: 100% cost of 1 plant (obvious)
2. Free gift. Get 2 plants - 1 for yourself, 1 as a gift (at no cost!) for your friend or a loved one.
3. Protect your plant collection. Plant collectors prefer to own at least 2 plants of the same species,
in case something happens to one, you still have another one!
4. Symmetrical planting - on both sides of a driveway, one pot on each side of the entrance, etc.
5. Get twice as much of flowers or fruit!
6. Cross-polination between the 2 plants will provide better fruit crop and seeds production
See all plants in Buy-1-Get-1-Free offer. While supply lasts.
Don't miss out!
Receive discount codes in every newsletter